Bed Bugs Go Viral
With tourists due to descend on Australia for the holiday season, so too do bed bugs on unwilling participants – and commercial premises in the hospitality industry hold their breath as their social media reviews take a turn for the worse.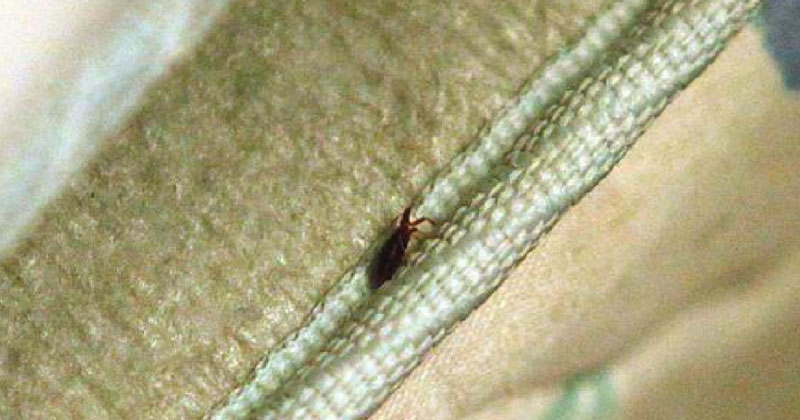 Recent research 'Tourism Analysis' from New York City, one of the world's top tourism destinations, cited that bed bugs have re-emerged as a challenge to the hospitality industry regardless of a hotel's star rating, location, ranking or other reason. Findings confirm that bed bugs have become a real and growing concern for tourists: these travellers are using social media to report their bed bug experiences – and not just in New York.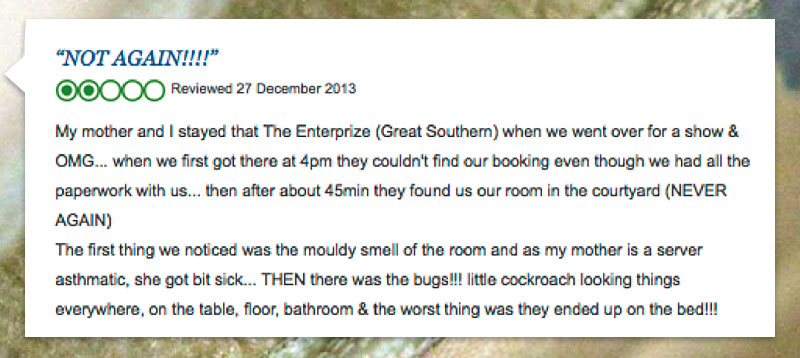 Review of The Great Southern Hotel, a 4.5 star hotel in Melbourne.
Bed bugs are the second biggest concern of Aussie travellers, behind food poisoning but ahead of lost luggage.

According to a survey by Rentokil, 34% of respondents say they have encountered bed bugs on their travels, 11% of those are in Australia.

But it's not just tourists feeling the itch. Business travellers and Australian families are sharing their experiences via social media to let their fellow travellers know that it's not just the backpacker lodge dealing with bed bugs but three, four and five star hotels!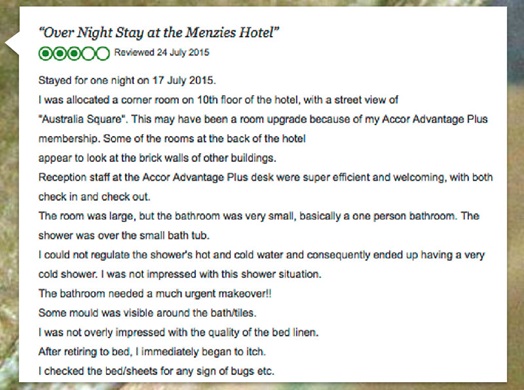 A review of the Menzies Hotel in Sydney citing bed bugs.
With more than 150 million reviews and opinions on Tripadvisor alone, word of mouth equates to 90 user contributions a minute that allow travellers worldwide to make informed decisions based on the personal experiences of other travellers.

As a pest controller this is good news if you are looking for commercial growth. With the changing nature of word of mouth transitioning to online reviews that are accessible but more importantly shareable, the hospitality industry has no choice but to sit up and take notice and utilise your services before they become a bed bug victim.
To find out more information about Envu's products and services, reach out to our team.
Always read the label before use.
Back to Others